Jamstack is an attachable guitar amplifier designed to replace the cords, pedals and amps traditionally needed to make an electric guitar sound great.
This work was produced while I was a staff designer at Cortex Design Inc.
Project: Jamstack
Team: Cortex Design
Client: Jamstack
Role: Role: Research, concept development, prototyping, testing, mechanical design, rendering, CMF, DFM, production liaison


The amplifiers, cords and effects pedals needed to get the best sound out of an electric guitar are cumbersome and can lead to a cluttered space. Jamstack is a small speaker that attaches directly to an electric guitar and allows the user to generate effects, create loop tracks and record songs directly on their smartphone. The phone mount has two attachment points on the speaker allowing for both left and right handed users.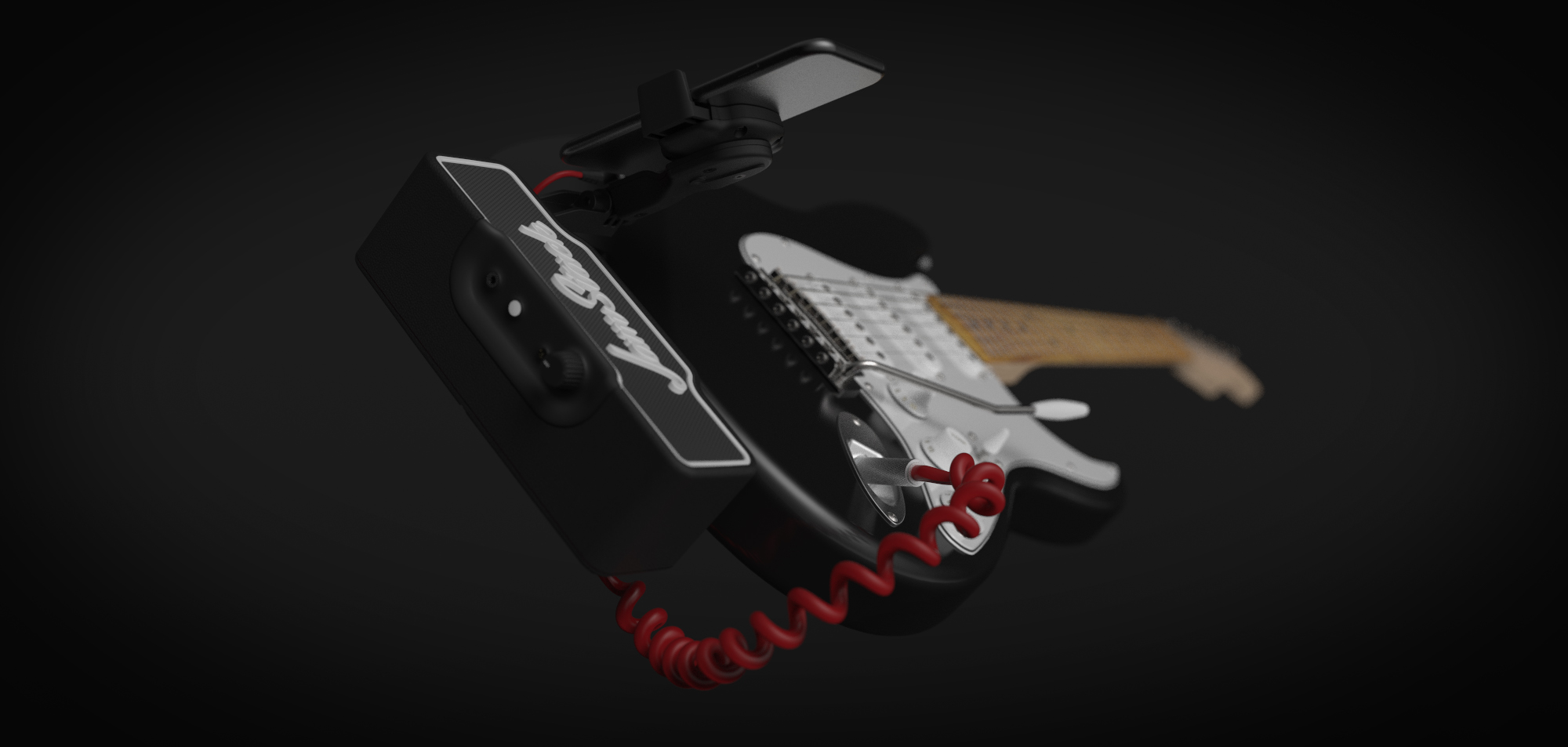 Due to it's size, Jamstack gives guitar players a new level of freedom by giving them a feature rich, portable solution that sounds great. When not being used as an amp, users can stream music through bluetooth.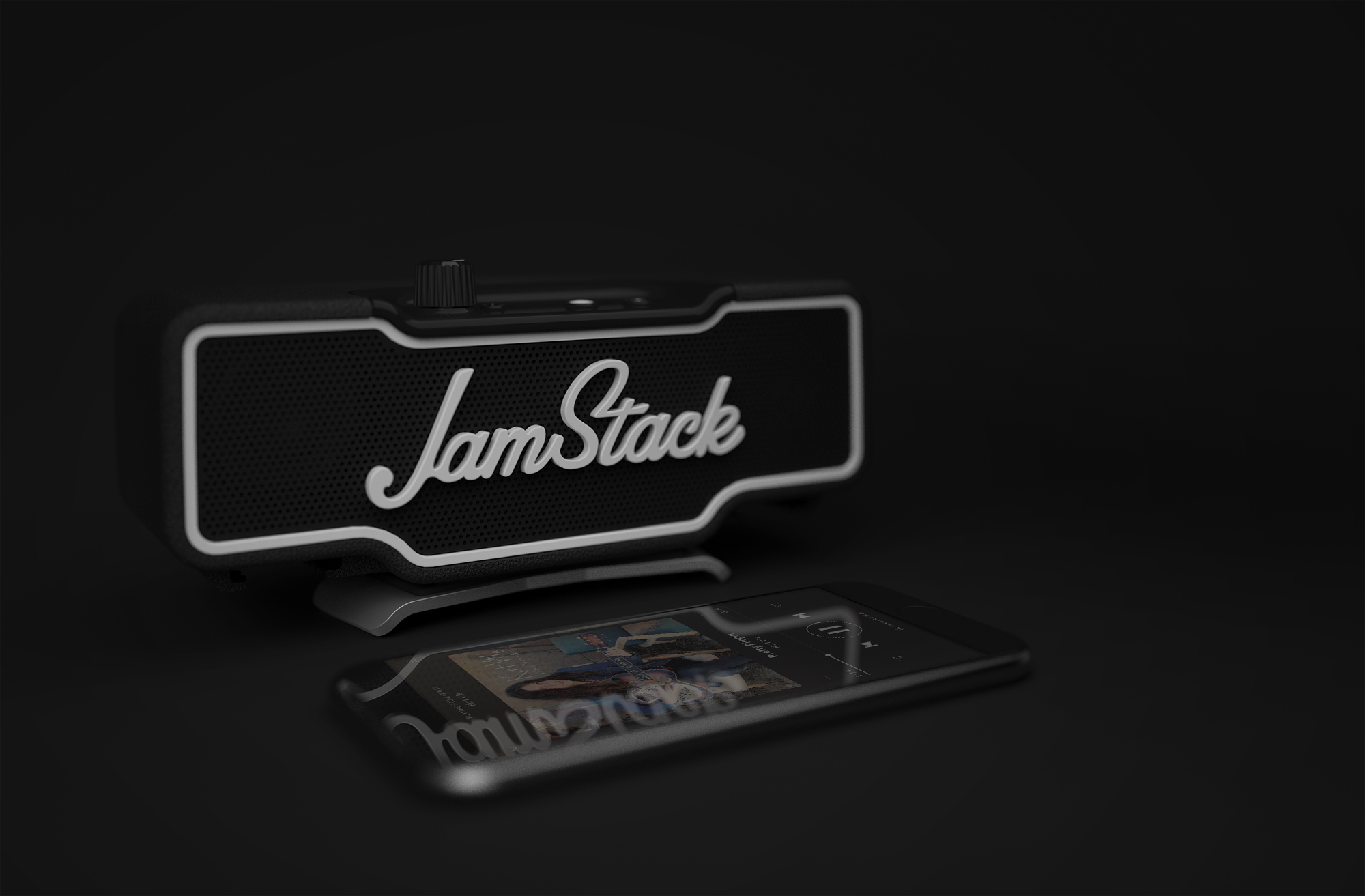 Our design allowed Jamstack to exceed their crowdfunding goals and we brought them through to their first production run.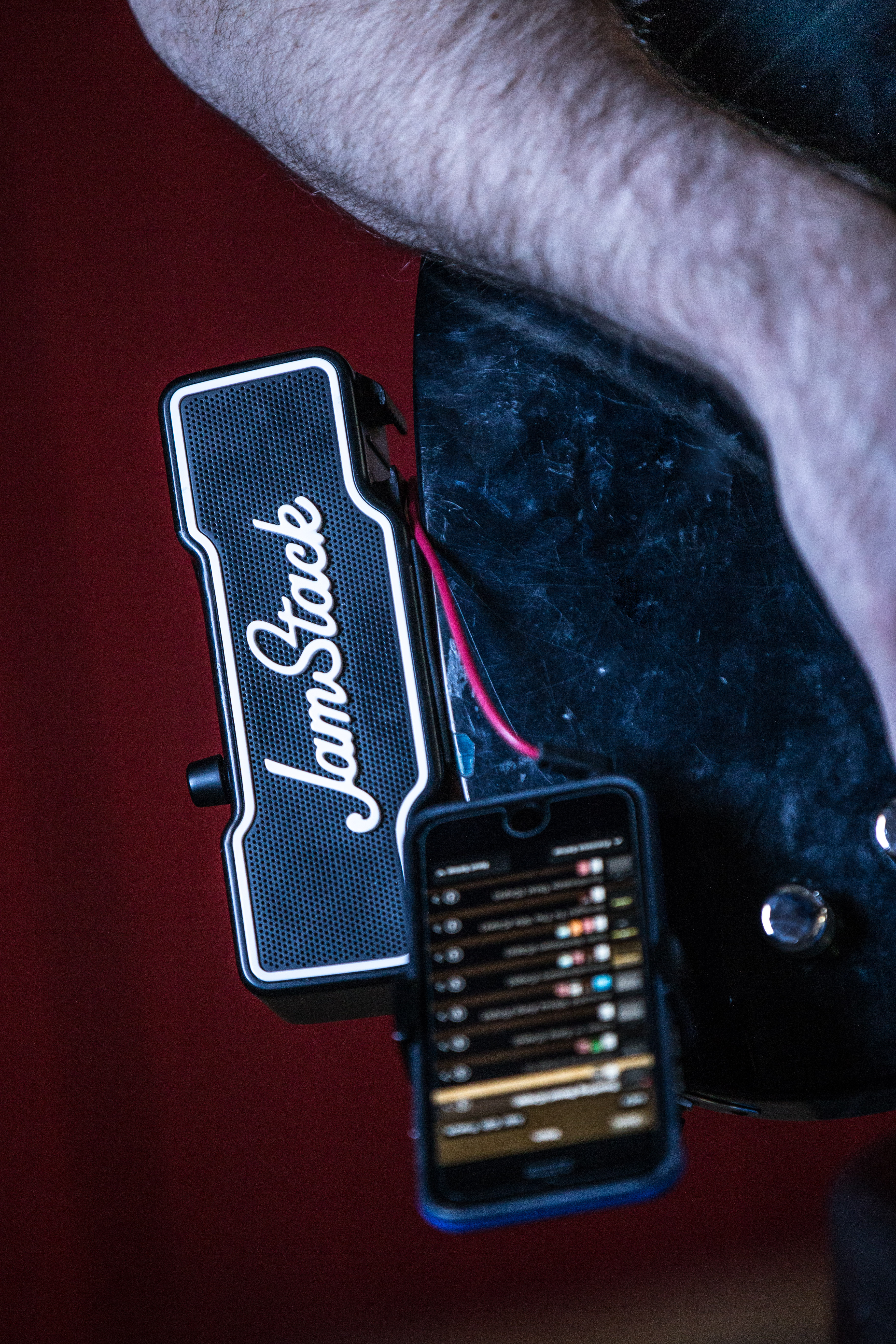 One of our requirements was that the speaker could be used with or without a strap. We had to engineer a robust clamping mechanism that could bear the weight of the guitar while maintaining a tight grip.


© 2023 Borys Chylinski / All Rights Reserved